Robin's Insights for Smart Living
Digital News
Dear Members,
Happy February - a month that is known for love! MariSol does love its members, and it loves the community that we serve.
MariSol does not usually brag about all our heart projects, but in honor of the month of love, we would like to share now:
We donated with the help of our members, 18 bikes to American Legion Post 41 for the annual Christmas toy drive. We have been proudly participating in this event for 12 years!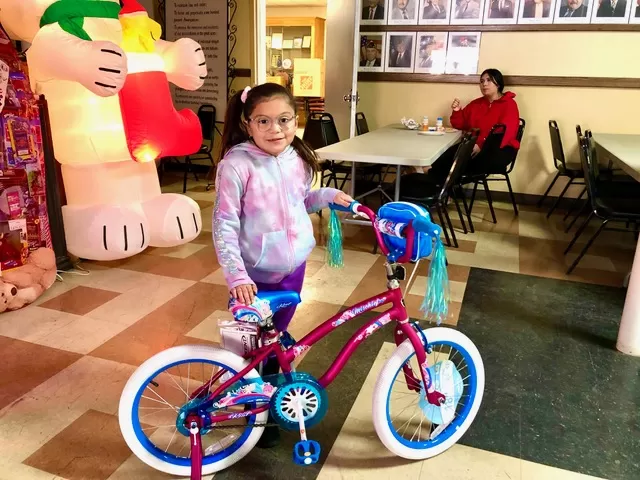 Other heart projects included:
Donated to Valleywise Foundation to help low-income families with school supplies. We also donated to Night in the Valley, which helps the award-winning burn unit at Valleywise Hospital. It's our 15th year of donations.
Donated to the Human Services Campus - a collaborative force of partner organizations with the shared outcome of ending homelessness. Our members helped with a sock drive for homeless men and women. CEO Romano also serves as Treasurer for the HSC. It is our 5th year of donations.
Donated to Capital Elementary, a 1-8 school in our downtown neighborhood. We donated bikes, sports equipment, snacks, and headphones. In 2023, we will build a lending library box for the area.
Donated to the Grand Unification – a November festival held on Grand Avenue, promoting artists and businesses. COO Hampton currently serves as a Secretary for the Grand Avenue Members Association.
Donated and attended the Rainbow and Pride events in 2022! Our third year of participation.
Held financial education classes for Fuerza Locale Entrepreneurs and the Phoenix Rescue Mission. We are planning on teaching more classes to other organizations in 2023.
It feels wonderful donating time and money to our community. It does the heart good. Of course, we would like to thank our members who have contributed to our causes in the past. A hearty thank you.
Go to main navigation